Welcome to Reception!
In the Reception Team there is myself, Mrs Smith and Miss Bennett.  We are really looking forward to getting to know all the children and their families.  We know that we are going to have lots of fun this year as we love, we learn and we grow together.
Your teacher is Mrs Smith 
Reminders:
PE is on Monday and Friday 
Reading books are changed on Tuesday
Homework is sent home in the yellow learning log on Fridays and is to be returned on the following Wednesday
Sound and word envelopes have been sent home and are updated weekly to reflect learning in class.  Please practise these sounds and words as often as possible.
Please leave a named water bottle, wellies and waterproof coat in school at all times and bring sun cream and a sun hat when the weather is hot.
Important dates:
EYFS Maths Workshop - Friday 9th November
EYFS Nativity - 13th and 14th December
EYFS Christmas Party - 17th December
School closes - Thursday 20th December at 2pm
Class events:
Welly Walk
We really enjoyed our walk around Fog Lane Park.  We found lots of interesting things in the environment.
Our topic for Autumn 2 is "Let's Blast Off"
We will be exploring the solar system and think about how we take care of our own planet.  We will be looking at non-fiction texts on space and reading stories about astronauts and aliens.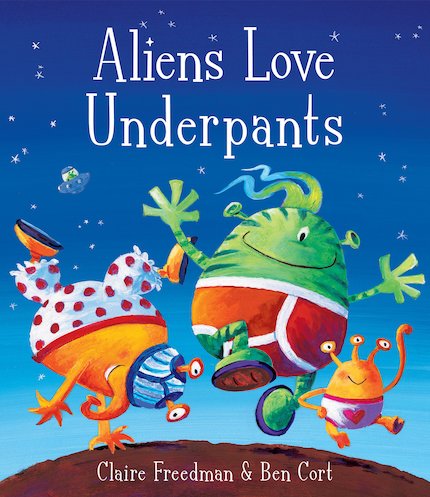 Please help me find out more about our topic by helping me to complete homework, searching for information on the internet at home or by visiting the library.
In Maths we will be focusing on counting, ordering numbers and finding 1 more and 1 less.  We will be combining 2 sets and finding the total.  We will be looking at shape and talking about 2D and 3D shape names and properties.  We will also be comparing weights, using our great mathematical vocabulary. 
In literacy, we will be practising our phase 2 phonics (linking sounds to letters) and beginning to look at phase 3.  We will continue to learn how to use these skills to write simple words and captions.  We will be sharing lots of stories and talking about story structure such as characters and setting.  We will be focusing on using descriptive language to describe characters.  We will continue to practise our good listening and talking skills working with talk partners and in group discussions.
Here is a sneaky peek at our topics...
Autumn 1
Autumn 2
Spring 1

Marvellous Me and Handy Helpers

Let's Blast Off! (space)

Dinosaurs

Self-portraits

People who are special to me

People who help us 

Learning about what I am good at

Introduction to the curriculum

Our friends and the disciples

Friendships

 

Autumn

exploring changes around us

 

Wellie Walk

Careers Day - dress up 

 

 

 

 

 

 

Aliens

Junk model rockets

planets- non fiction texts

Whatever Next!

Shadows

 

Winter

 

exploring changes around us

Anti-bulling Week

Remembrance

Diwali

Nativity story and Christmas

 

 

 

 

 

Printing

Dinosaur eggs

Habitats

The Dinosaur Zoo

Timelines

 

People in History Day

 

Safer Internet Day

 

 

 

 

 

 

 

 

 

 

 

 

 

 

 

 

                                                                                                    
Spring 2
Summer 1
Summer 2
The Great Outdoors
Healthy Body, Healthy Me

 Pirates

The Hungry Caterpillar

We're Going on a Bear Hunt

Lifecycles-Non fiction

Minibeasts

Den building

Planting and growing

(World Book Day, Mother's Day, St Patrick's Day)

Spring

exploring changes around us

 

Easter

Healthy eating - make fruit kebabs

Making bread

Super Potato

Little Red Hen

Handa's Surprise

Planting and growing

 (St George's Day)

Maps and globes

Writing letters to pirates

My Granny is a Pirate

Ten Little Pirates

Model boats

Treasure hunts

 

Summer

exploring changes around us

 

Reception  Assembly
Our curriculum is unique. The 'Early Years Foundation Stage' Curriculum enables children to develop the skills needed to become happy, successful and life long learners. Click the link to find out more about the Early Years Curriculum- Early Years Development Matters Document see below
The children access the Early Years Foundation Stage curriculum through a mixture of adult directed and child initiated activites. Our activites are completed in both our inside and outside classroom so please ensure your child is is equipped for the weather each day! 
We plan in line with the chidlren's observed interests and wecome you to let us know if there is something at home that your child has expressed a particular interest in.
Please feel free to approach us with any ideas, expertise and/or resources you would like to share!
How can you help at home?
Reading books are changed once weekly. Your child will be given a reading book to take home for the week. These books are designed to develop different reading skills and will be given to your child with regards to the next steps in their reading development. You can read it together, talk about what is happening/what might happen next and you can take it out again to see if your child can remember what happens and sequence the events.
Reading
Practise letter sounds and key words as often as possible. 

Read a range of books - go to the library and let your child choose books that interest them.

Talk about the stories that you/ your child read/s.

Look out for the sounds and words that your child has been learning in books or in the environment.
Writing
Let your child observe you writing for a range of purposes e,g shopping lists, postcards, letters, cards etc

Give your child opportunities to write - let them write the shopping list!

Encourage your child to form the letters correctly.
Number
Talk about time - what time they get up, go to school etc.

Give them the experience of money when out shopping.

Look for numbers and shapes in the environment.